The Ultimate kit is an all-rounder that emerged from the many customer requests for a construction kit with small steps (only 20 cm (8 in) high) suitable for children as young as one year old.
The kit has a huge range of design options; from a baby ballcage with baby slide to a fully enclosed knight's castle, there are no limits!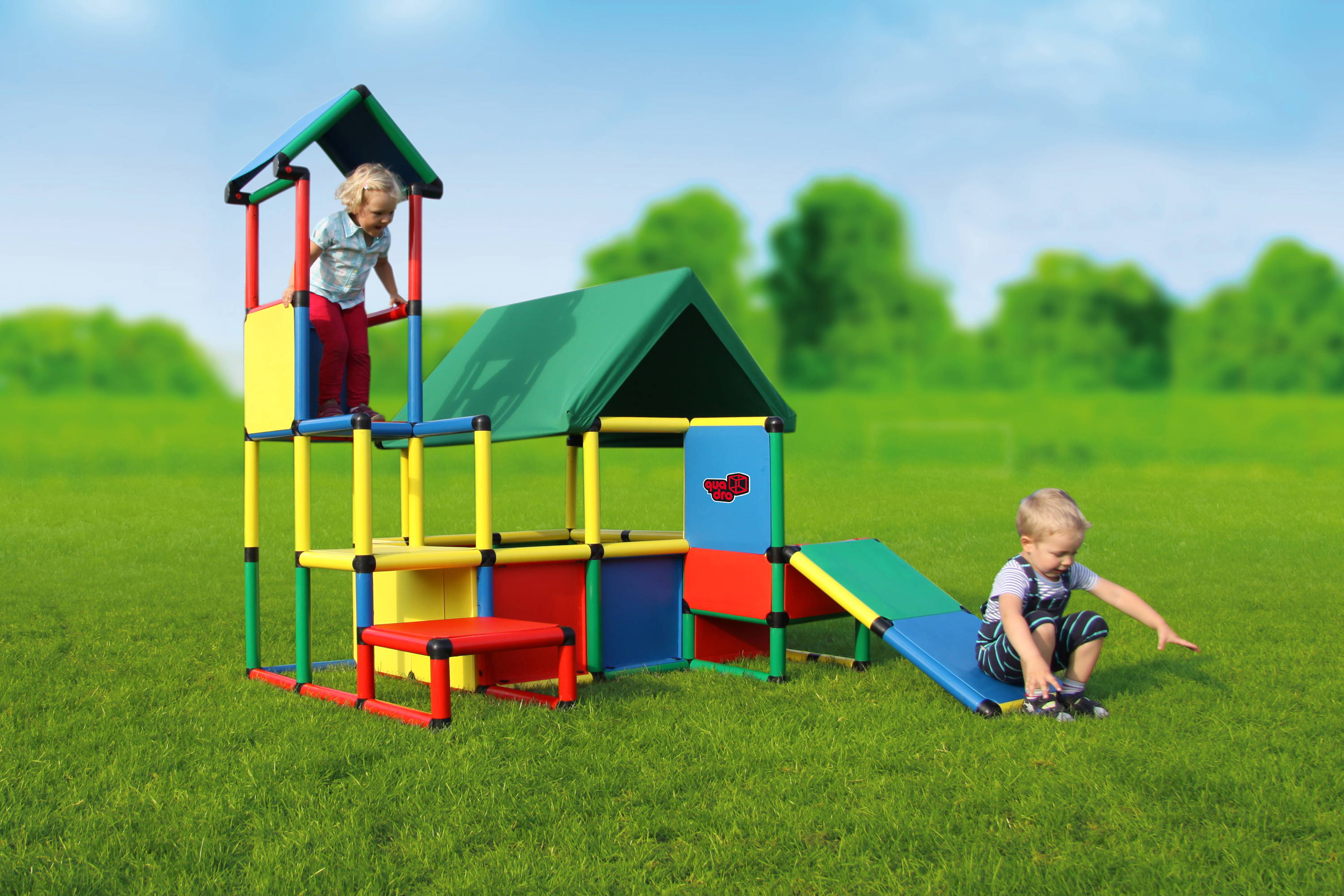 As your child grows Ultimate can be adapted to meet their changing needs and help them to refine their advanced motor skills.
The Ulitmate kit is our luxury, feel-good package and includes 712 parts including the Baby Ballcage (00011), Aluminium Profiles (40276) and Double Tube Connectors (00955) for the construction of the baby slide and ramp.
The kit really lives up to it's a name and is a fantastic all rounder that is adapatable to all age groups.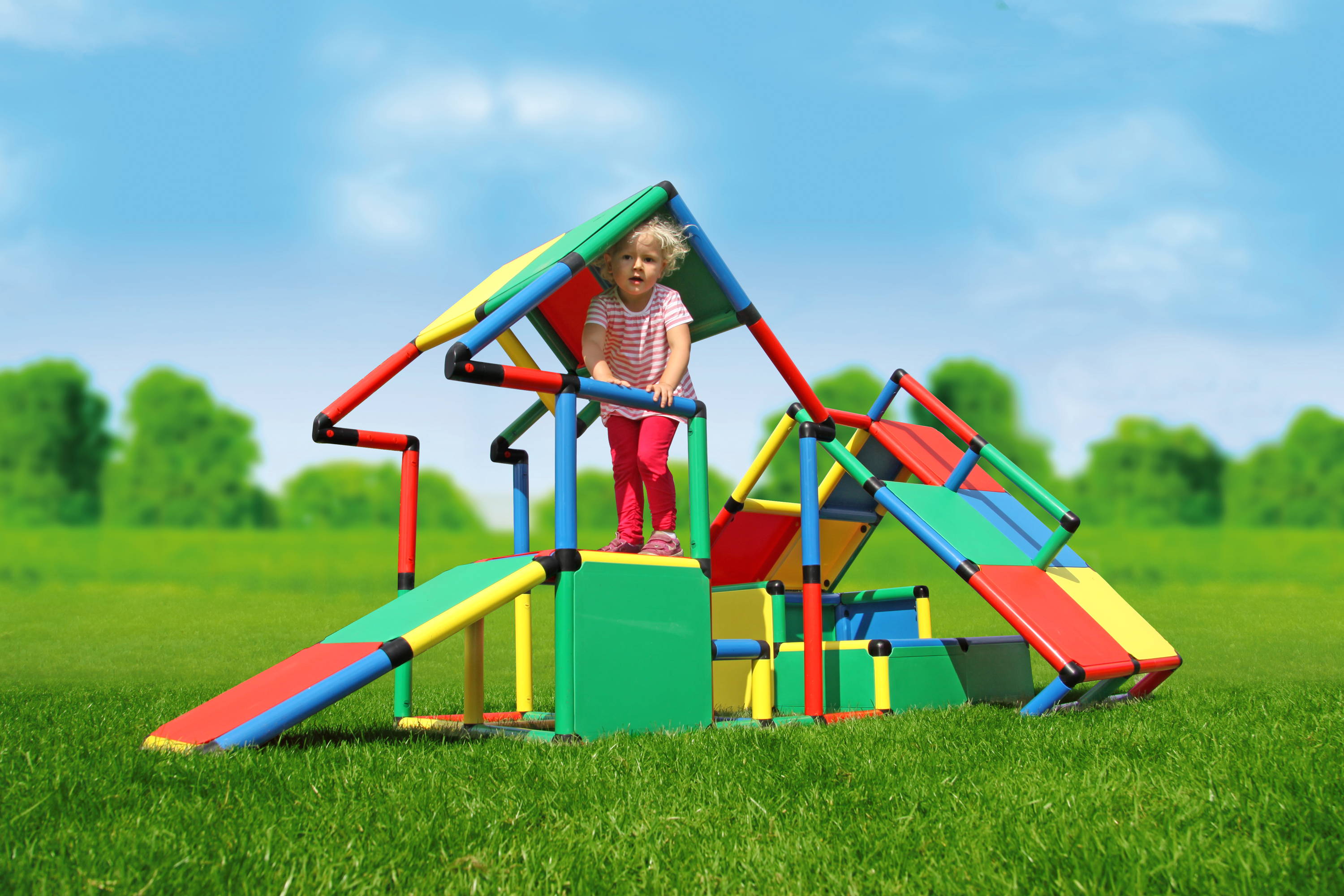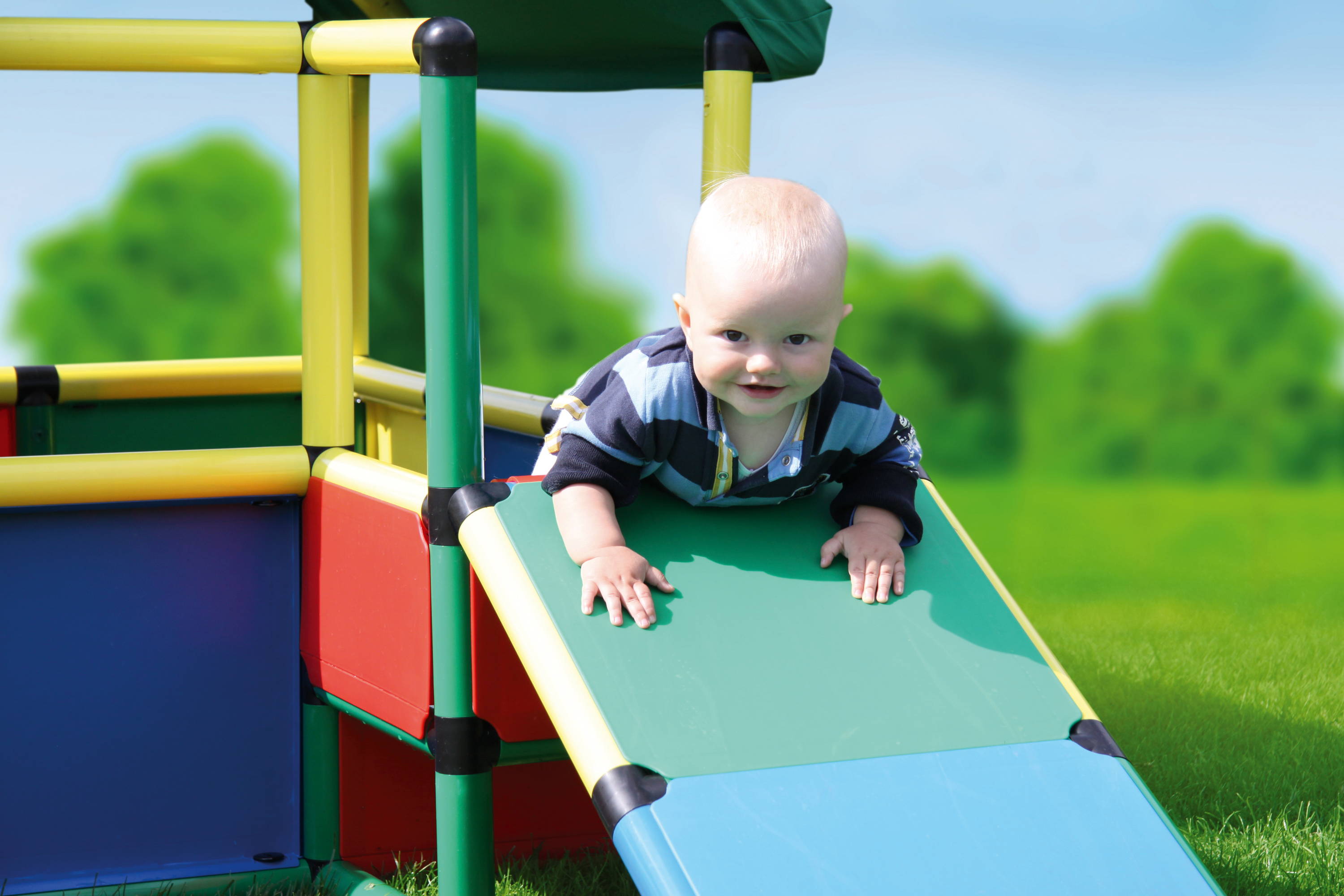 "Amaze your kids with a combination of the Ultimate kit and a Modular, Curved or Integrated Slide to make your perfect playset, there are almost no limits!
How about the ultimate summer combination? Combine a Modular or Curved Slide with the Pool L and turn your backyard into a play paradise!
1x Ultimate
Construction manual
Safety guide and building tips