With a set of 4 multiwheels included amonsgt the 259 parts, the Basic kit allows you child to safely get behind the wheel of their own QUADRO car, airplane or bulldozer! But that's not all, with the Basic kit you can build other kids favorits including climbers, forts, cubbies and ramps.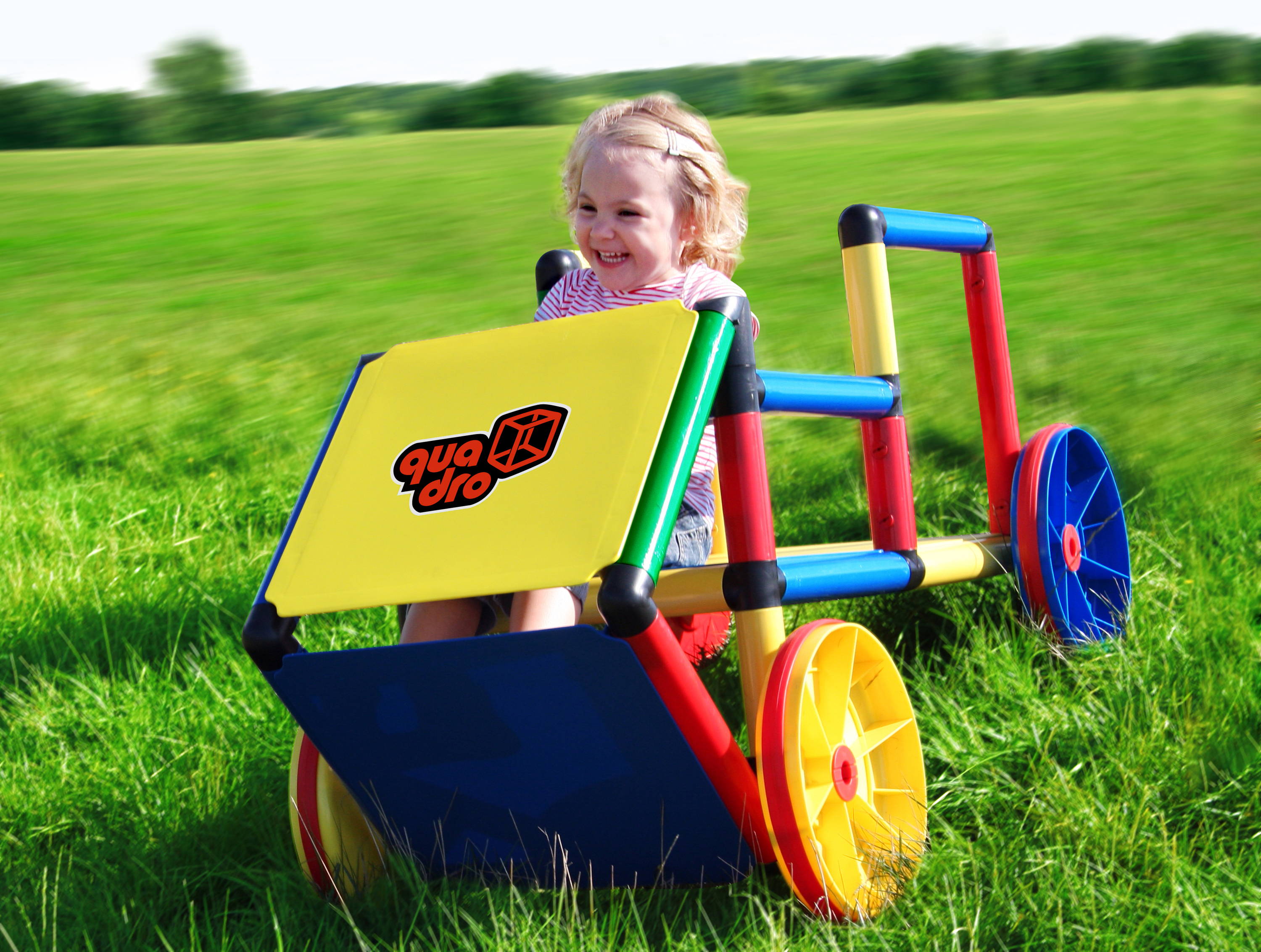 "The Basic kit is the perfect mobility-focused introduction to the magic of QUADRO but you can easily add other kits or extensions from the Quadro range, every prodcut is compatible.
Parents and childern will love designing and constructing their own play ideas and there are no limits!
If you can imagine it, you can build it!
For construction design ideas, visit the QUADRO Model Database.
1x Basic
Construction manual
Safety guide and building tips