Developing foundational skills through learning and play.
Our Beginner kit is designed to encourage safe and creative play in children aged between 6 months and 2 years. Help your child maxmise the development of their fine and gross motor skills including standing, sitting, turning and grasping.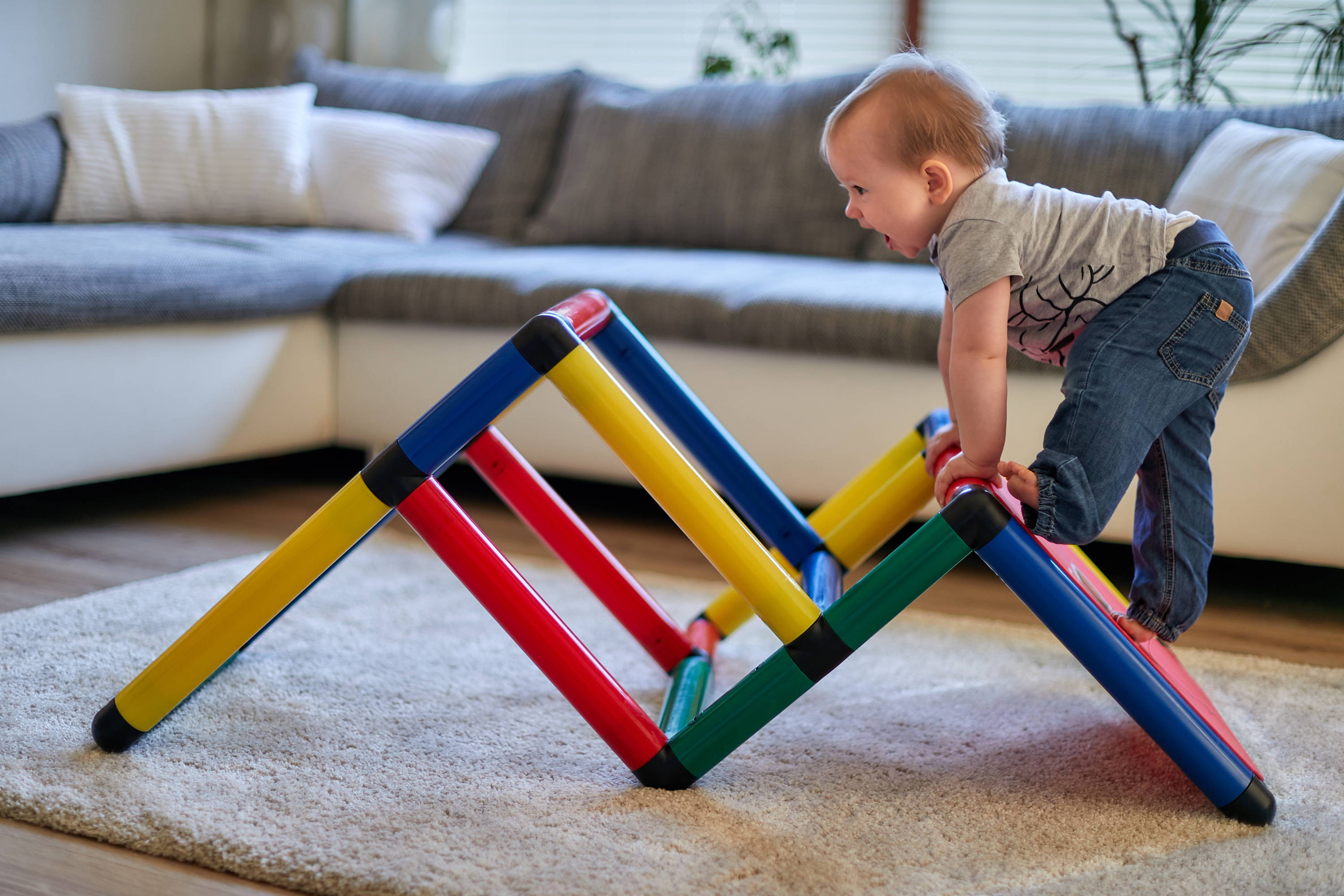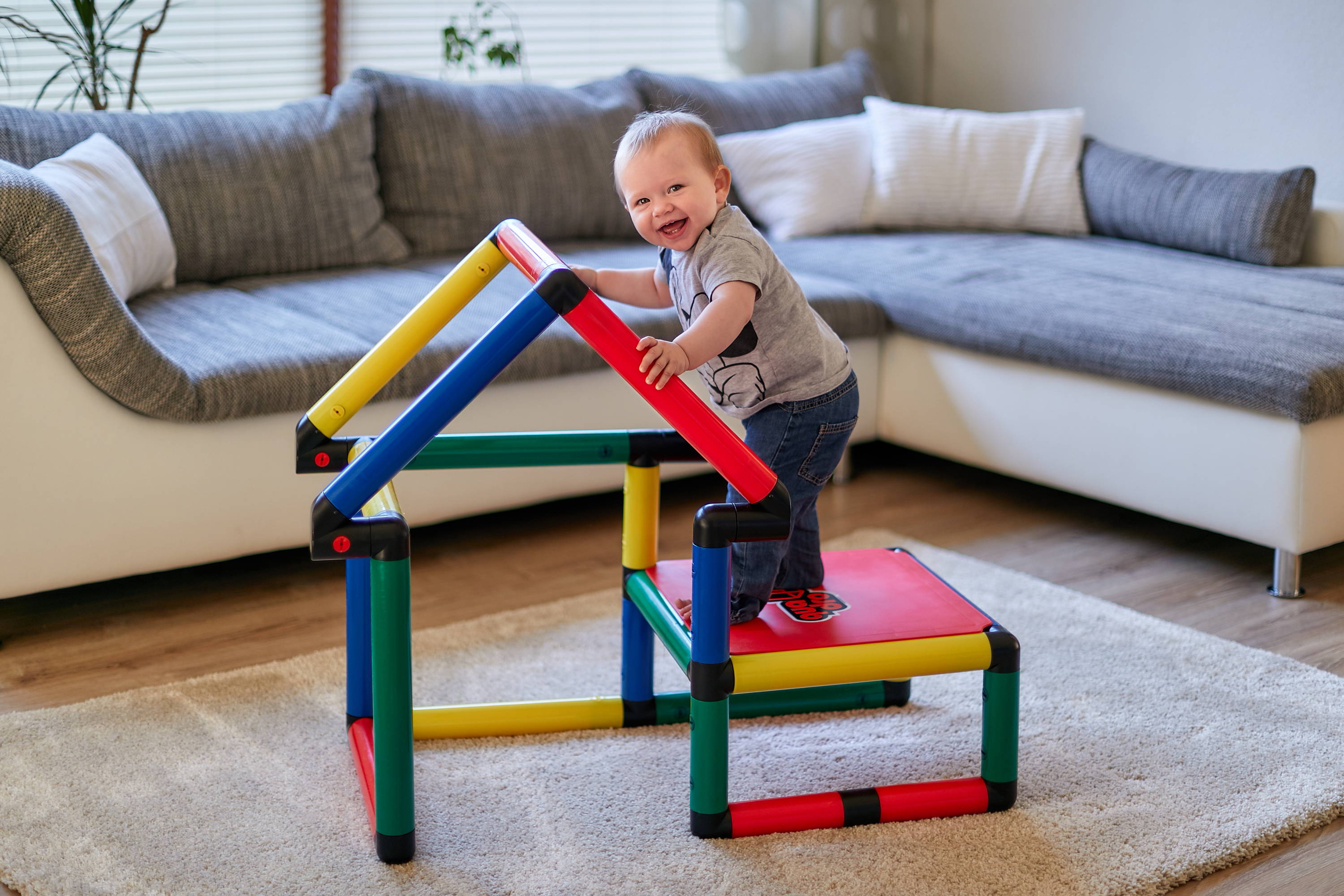 The My First Tiny Playhouse with Climbing Platform pictured here demonstrates how a child can begin by pulling themselves up and eventually graduate to climbing up onto the 25 cm (9 in) platform. Each new acheivement will generate excitement and confidence in both child and parent.
"QUADRO parts are child-friendly and safe, the parts are rounded with no sharp edges and panel sirface are non-slip textured.
You can relax and focus on releasing your createive side to help your little explorer safely progress from crawling to taking their first steps."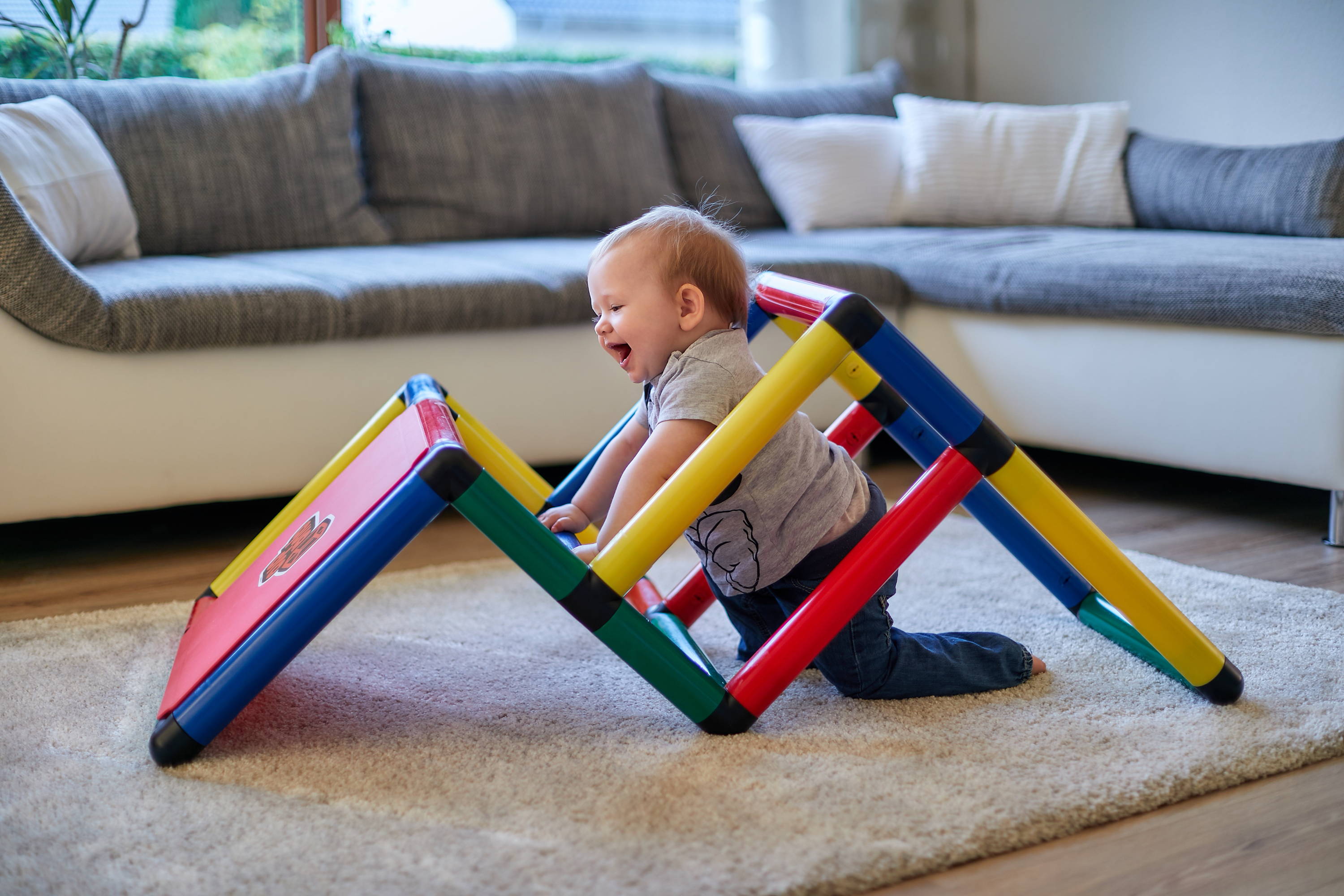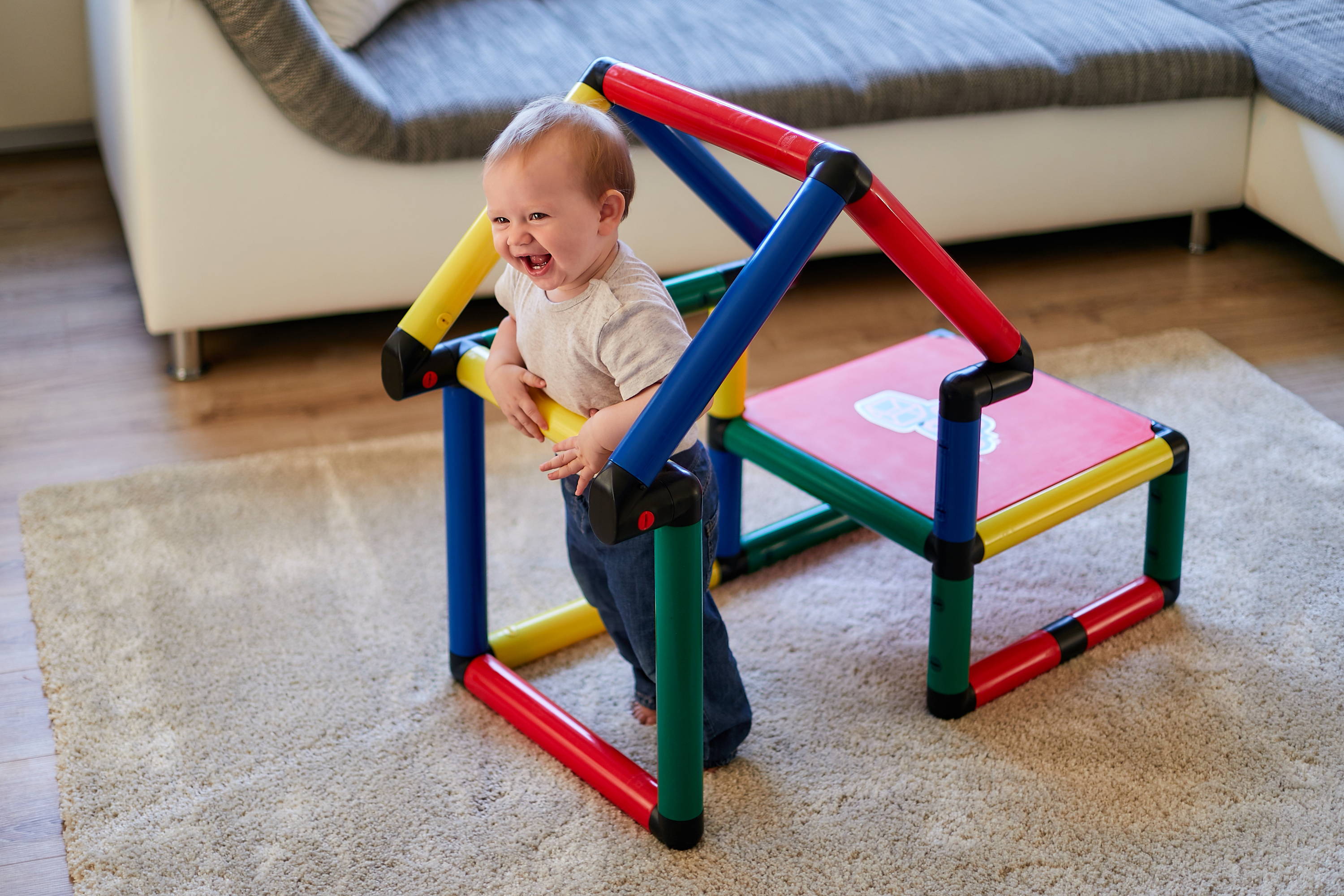 Parents will be pleasantly surprised as to how quickly children adopt QUADRO as their very own. While having fun, toddlers develop confidence and delight in each achievement.
"Parents are always surorised how quickly children adopt Quadro. Toddlers are able to focus on developing their confidence and makingnew achievements, all while having huge fun.
Your set can grow alongside your child and as they seek new challenges you can add more items from trhe QUADRO range of products. QUADRO's Model Database has lots of ideas to start you off."
"Consisting of 116 parts and 24 designs, this giant construction toy is endlessly versatile. It can be set up virtually anywhere indoors or outdoors.
Play is never repetitive or boring, the set can be converted from a climbing pyramid to a playhouse to a lookout tower all without sawing, drilling, complicated instruction manuals or trips to the hardware store. everything you need is included in the kit. QUADRO's modular construction system makes trying different designs fun, quick and easy."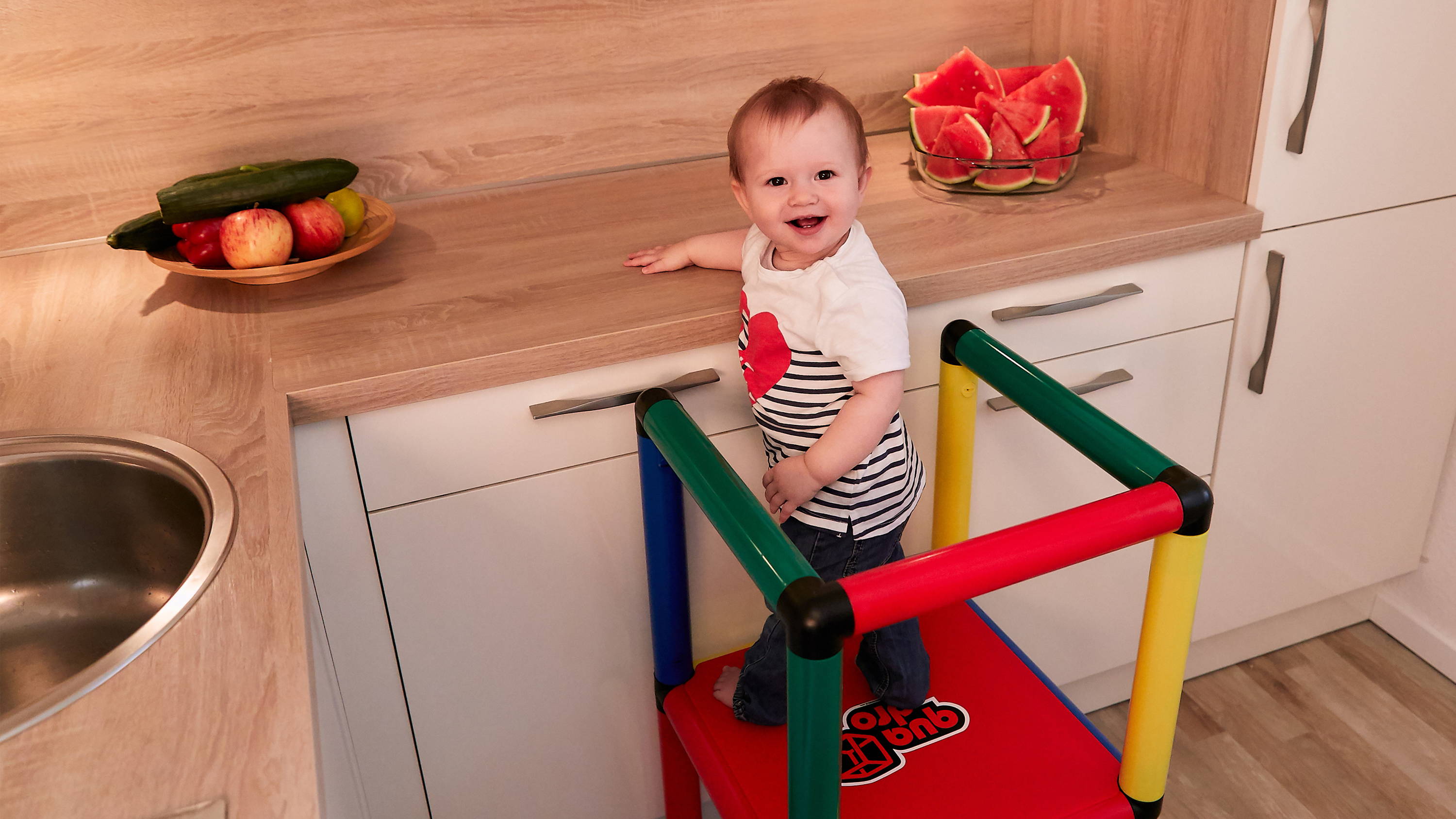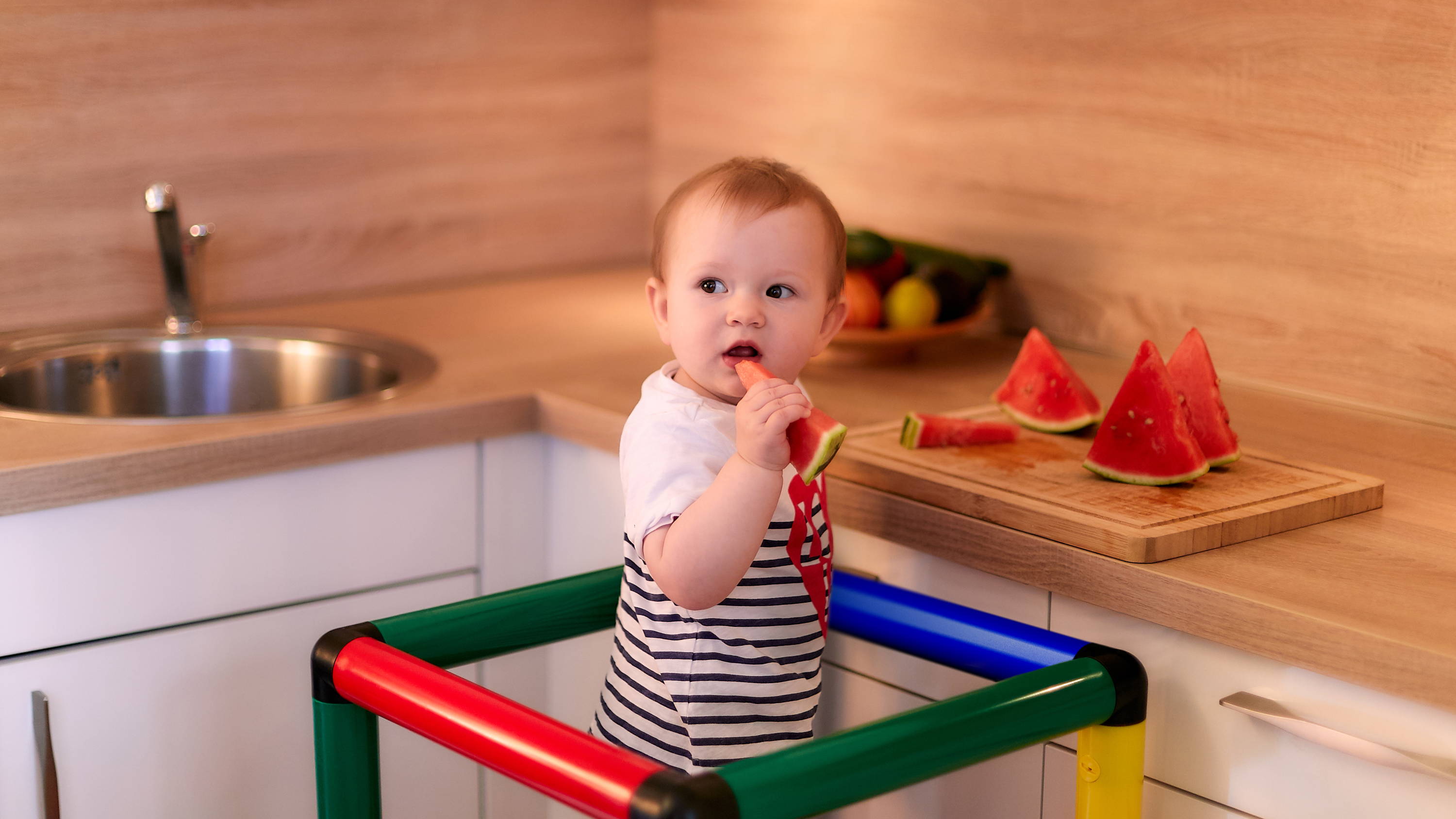 A small kit but a giant experience.
Kids want to be involved with all of life's adventures and with one of our latest developments, the ""learning tower"" they won't miss out. It is a re-configurable platform that allows toddlers to view or participate in activities that require a height boost. Now children can safelt feel more involved in some of their parents' daily activities, for example the kitchen countertop. A waist-high railing prevents childen from falling.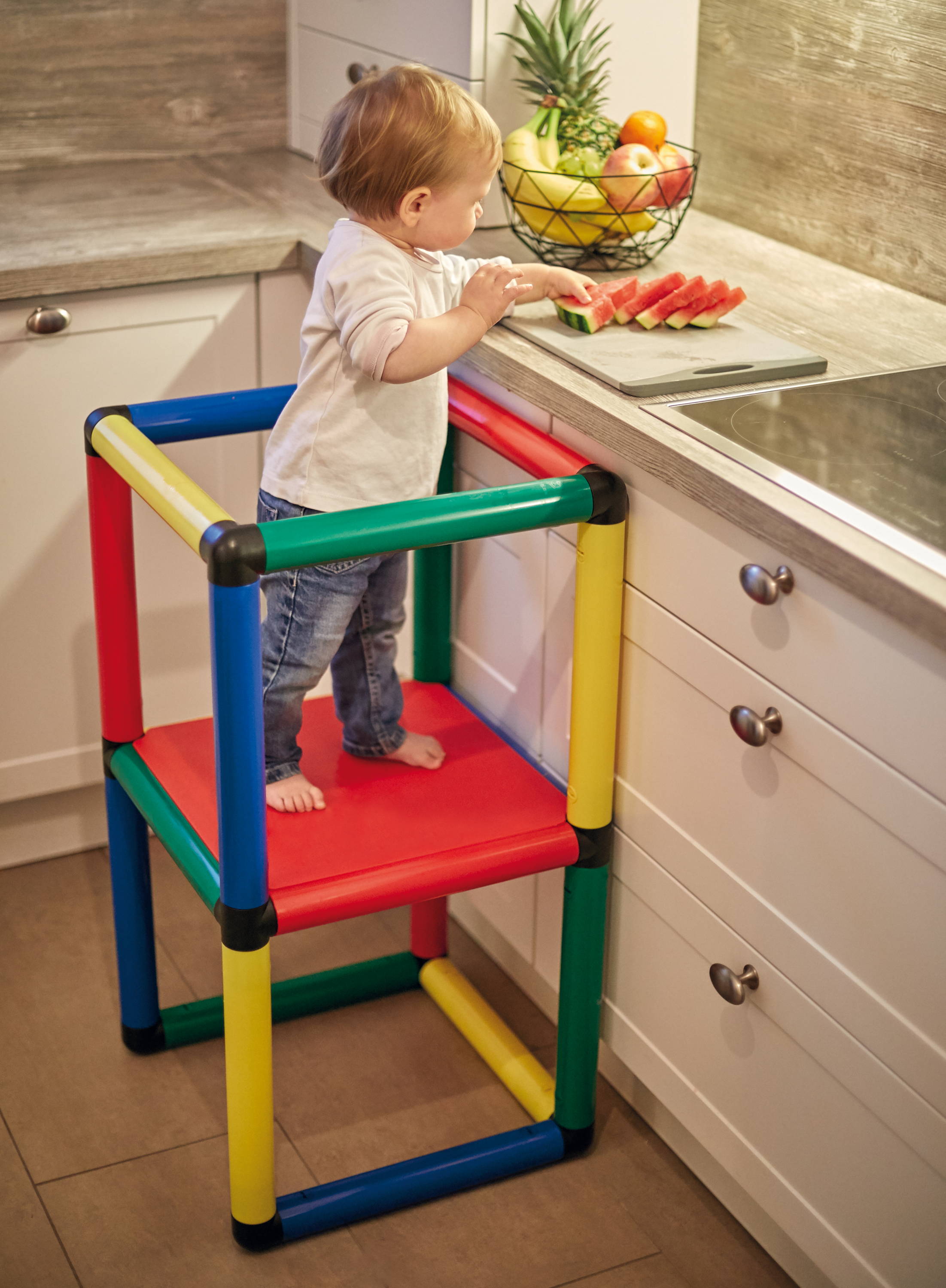 Safe, thermoplastic, solid color components
All tube parts are rounded and easy to grip
All panels have slightly textured, non-slip surface
Use indoors or outdoors
Odorless, stain resistant and easy to clean
Age appropriate dimensions
Easy access – open or closed configuration
Stable and sturdy
The Beginner kit can make many exciting learngin and play designs. As a child's agility and balance develop, add additional parts and accessories such as slides to further improve motor skills, and to expand their creative and imaginative world.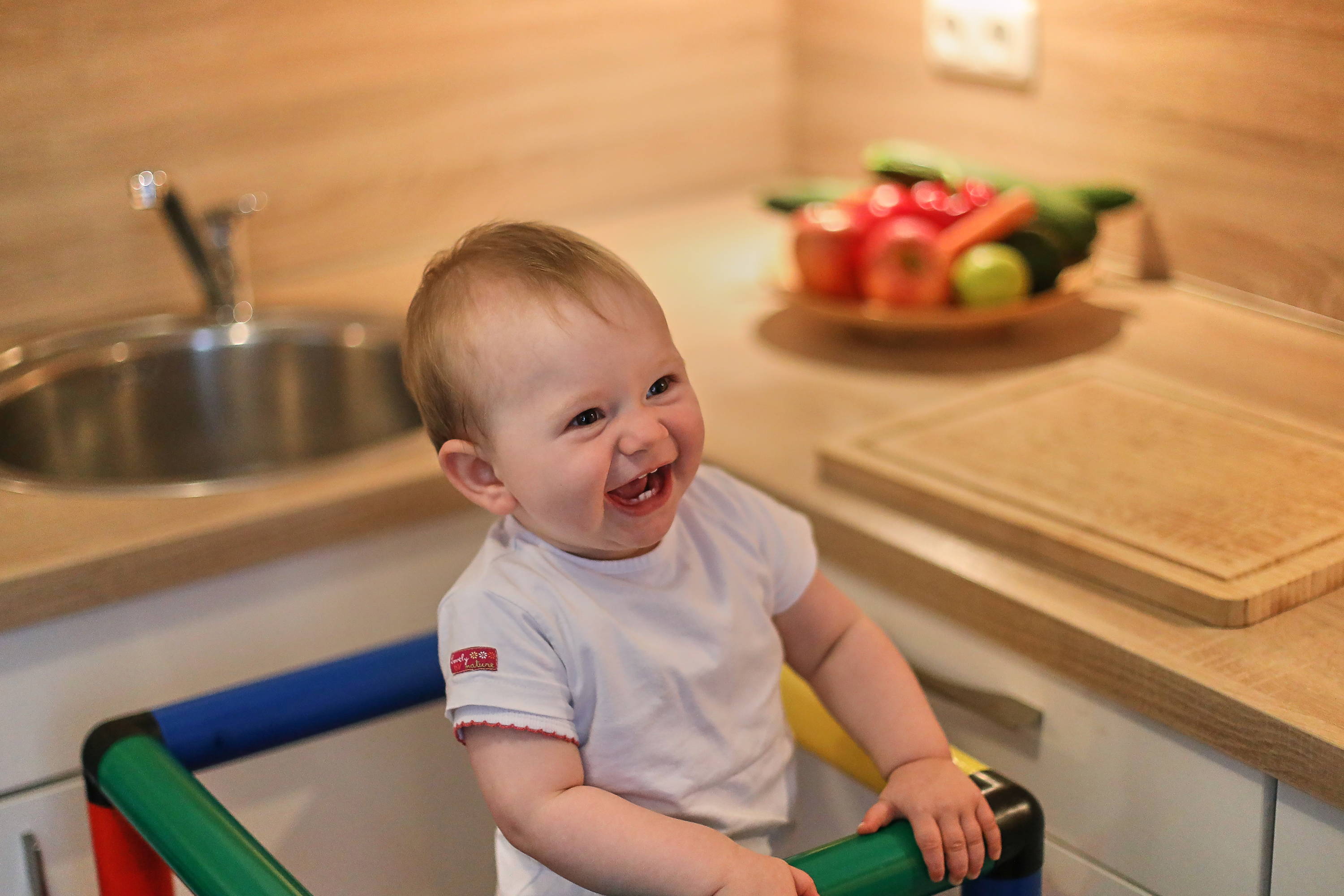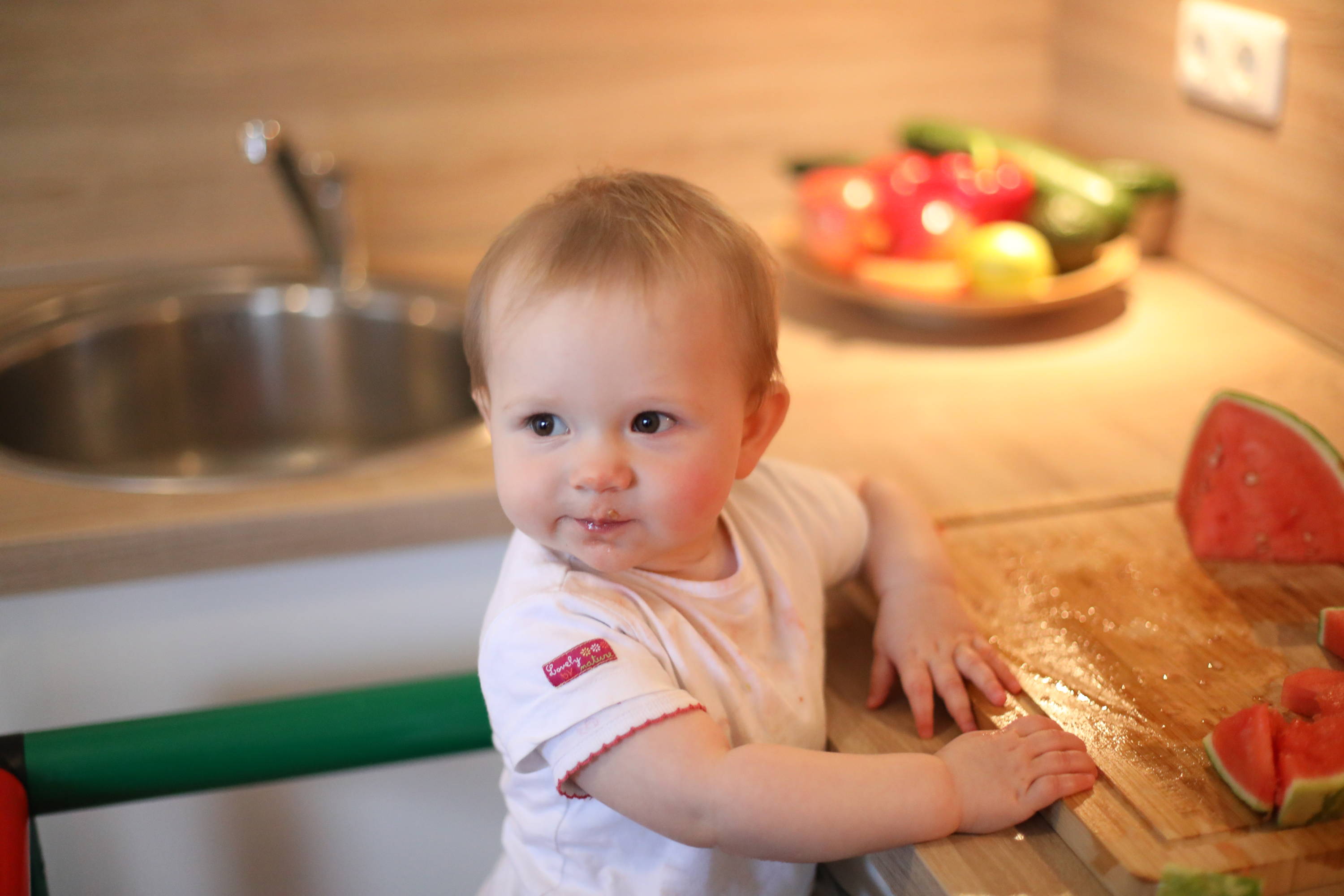 For over 40 years the QUADRO "cube" has been the basic building block of the simplest to the most complex structures. This structure provides both the stability of a relatively large footprint and also easy access from all sides — the perfect combination to keep up with the evolving needs of growing children.
Not only do they provide unparalleled versatility, but QUADRO parts are easy to maintain. They can be cleaned on a regular basis by using ordinary liquid or spray household cleaners and disinfectants.
More options, on the double!
By combining two Beginner kits it's possible to build: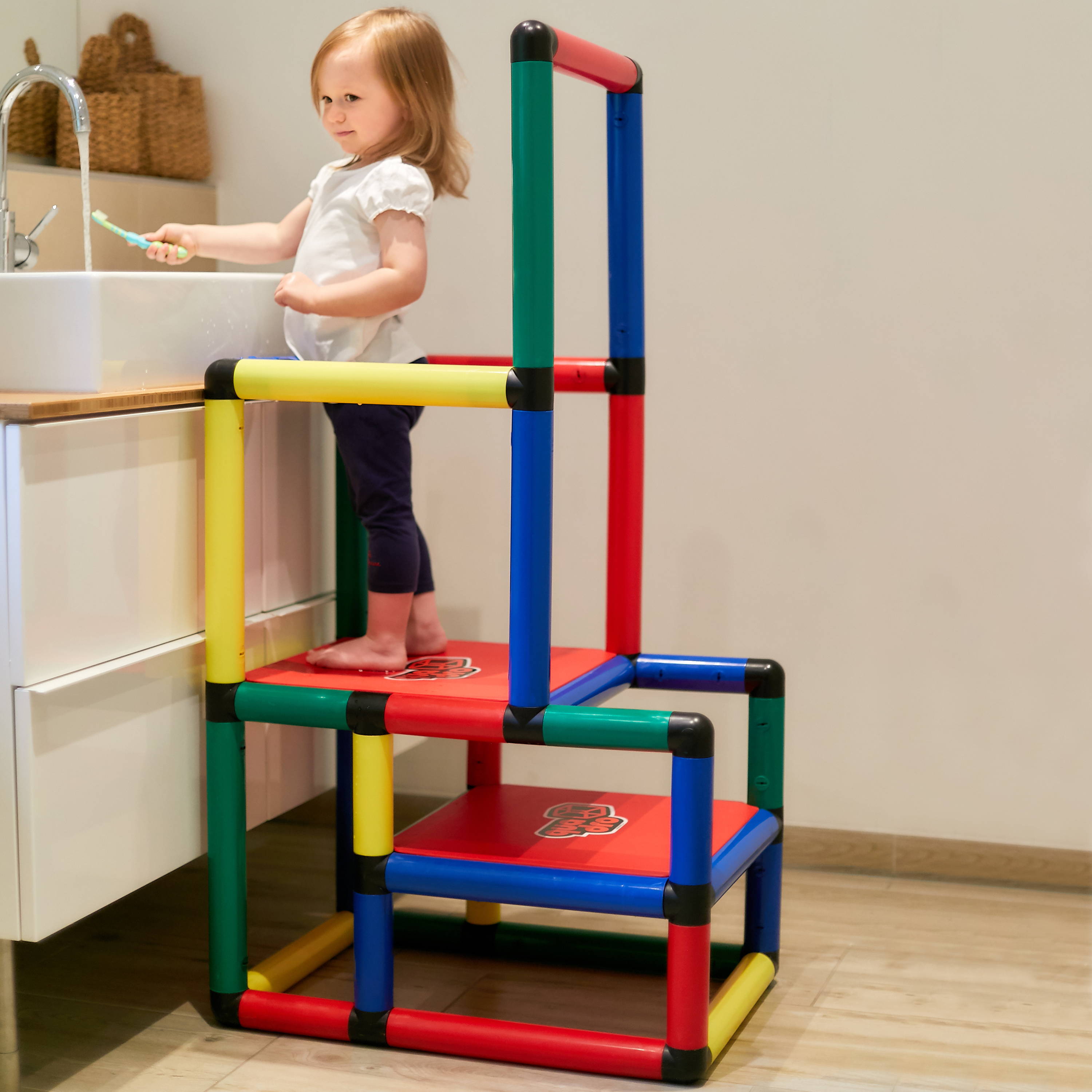 By combining two Beginner kits it's also possible to add QUADRO slides. You can build the Tower and Curved Slide or the Tower and Modular Slide.
Beginner can also be combined with other QUADRO construction kits, extensions or bundles to let this unique modular construction system grow with your child.
For more construction ideas, visit the QUADRO Model Database.
1x Beginner
Construction manual
Safety guide with building tips